MAX LS
Skin Recharging Water Lotion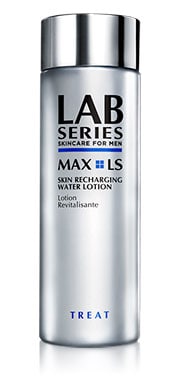 MAX LS
Skin Recharging Water Lotion
Description
Weightless hydrating lotion with Molecular Age-Less Complex™ and Aquatron technology. Tones, refreshes, and soothes skin. Swipes away old, dull skin cells to reveal younger, fresher cells at skin's surface. Preps the skin with anti-aging action.
How Does it Work
Reclaim your younger-looking skin with this weightless hydrating lotion featuring our exclusive Molecular Age-less Complex™. Electrically-charged Aquatron™ minimizes skin's surface tension, allowing skin to receive the optimal benefit of charged key ingredients. Provides the balancing action of a toner with the light hydration of a moisturizer to soothe, refresh and tone skin. Instantly removes dead cells from skin's surface without disrupting skin's moisture barrier or natural pH.
Who it is For
Formulated for all skin types.
When will it arrive?