Rescue Water Lotion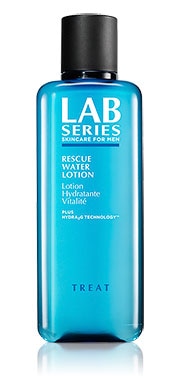 Rescue Water Lotion
Description
Often called a gamechanger. Lightweight liquid lotion with heavy hydrating properties tones skin and delivers instant, refreshing moisture. Leave skin feeling calmed and comfortable. Skin appears brighter, feels smoother and more refined—rescued with water-fresh hydration.
How Does it Work
Boosted with Hydra2G Technology ™, this quick-absorbing toner helps attract and bind water to the skin's surface, replenishing and optimizing moisture levels—an essential element of healthy-looking skin. Completes the cleansing process by removing residual impurities on skin's surface and gently exfoliating away dead skin cell build-up. Skin-balanced pH. Preps skin for your following skincare products.
Who it is For
Formulated for all skin types.
When will it arrive?