Power Pore Anti-Shine & Pore Treatment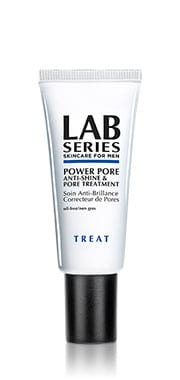 Power Pore Anti-Shine & Pore Treatment
Description
Breakthrough anti-shine treatment instantly smooths skin's appearance, minimizing the look of pores and helping to control excess oil production. Over time, the advanced formula helps firm and strengthen pore walls, visibly reducing the size of pores.
How Does it Work
This multi-benefit formula uses a 3-pronged approach to instantly perfect, smooth, and refine the look of pores while controlling excess oil production over time. Power Pore works like a soft-focus lens, instantly refining the look of enlarged pores and leaving skin with a natural, matte, and perfected finish. Sebum Control with I-Matte™ is a special blend of oil-absorbing powders that immediately absorbs oil from the skin's surface, while actives help keep the production of excess oil under control long term. Clogged Pore Minimizer with Pore-Ox Complex™ helps minimize oxidation within the pores. Tightening/Strengthening Pore Wall with Pore Redux Technology™ helps tighten and strengthen the pore wall, visibly reducing the size of pores.
Who it is For
Formulated for all skin types, especially normal-to-oily, oily, and acne-prone skin.
When will it arrive?