URBAN BLUE
Detox Clay Mask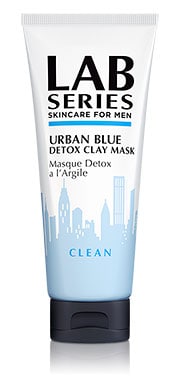 URBAN BLUE
Detox Clay Mask
Description
Powerful purifying face mask uses a blend of clays, charcoal, and high-performance ingredients to help decongest and unclog pores and remove excess surface oil from the skin. Leaves skin looking clean, clear, and healthy.
How Does it Work
Detoxifies and purifies skin. Charcoal Powder helps draw out deep-dwelling pore cloggers such as dirt, oil, and dead skin cells. A blend of clays helps absorb toxins to purify and cleanse skin. Instantly reduces excess surface oil that can lead to shine.
Who it is For
Formulated for all skin types.
When will it arrive?