PRO LS All-In-One Cleansing Gel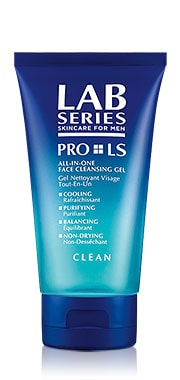 PRO LS All-In-One Cleansing Gel
Description
Ultra-light gel cleanser instantly refreshes while delivering four essential skin benefits: cooling, purifying, balancing, and conditioning. The pH-balanced formula leaves your beard soft and your face ready for a close, smooth shave.
How Does it Work
All-In-One formula Cools, Purifies, Balances, and is Non-Drying. Gently but deeply cleanses without disturbing pH or stripping moisture from the skin. Removes dead skin cells and purifies pores to help revitalize skin's appearance. Nourishing agents help condition skin to leave it feeling smooth and refreshed—not dry.
Who it is For
Formulated for all skin types.
When will it arrive?