Razor Burn Relief Ultra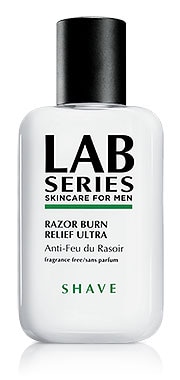 Razor Burn Relief Ultra
Description
Lightweight soothing lotion activates the skin's natural defense system and delivers fast relief from razor burn, irritation, and redness. Provides long-term hydration.
How Does it Work
Immediately distributes moisture to affected areas, calming the skin and rebuilding the moisture barrier damaged by shaving. Naturally derived minerals helps skin activate its natural defense mechanism. A blend of Aloe-derived ingredients help reduce irritation and sting.
Who it is For
Formulated for all skin types. Excellent for sensitive skin.
When will it arrive?